The dance department at Westinghouse Arts Academy prepares students to be well-rounded dancers for the demands of the future. Students gain the opportunity to focus on their craft, develop new skills, understand the industry that lies beyond dance education, and maintain a consistent academic schedule. Our cohort is solely focused on dance, but we share classes with those who mix acting and singing with a musical theatre focus.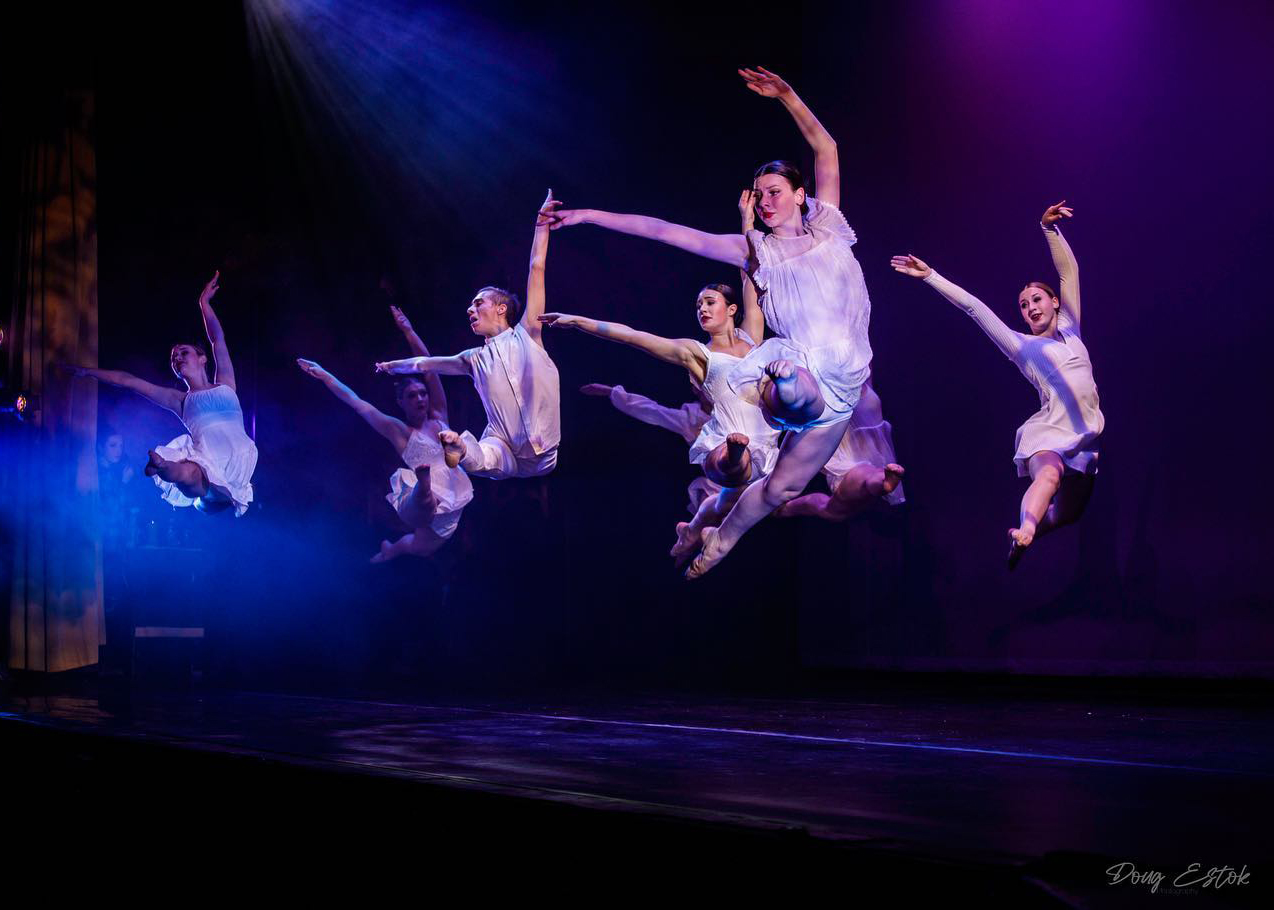 Within the dance program, fundamental courses expand students' technique and performance quality in courses including:
Ballet

Modern

Tap

Hip-hop

Musical Theatre

Jazz.
As upperclassmen, students can focus and hone their talents in more specialized classes. We offer electives in contemporary, hip-hop, tap, yoga, improvisation, and dance ensemble skills.
Our dance department also offers varied options for performance including the Holiday Spectacular, Spring Dance Concert, Student Choreography Concert, Art in The Park, and the school-wide spring musical, which garners nominations and recognition for excellence from the high school Gene Kelly Awards each year.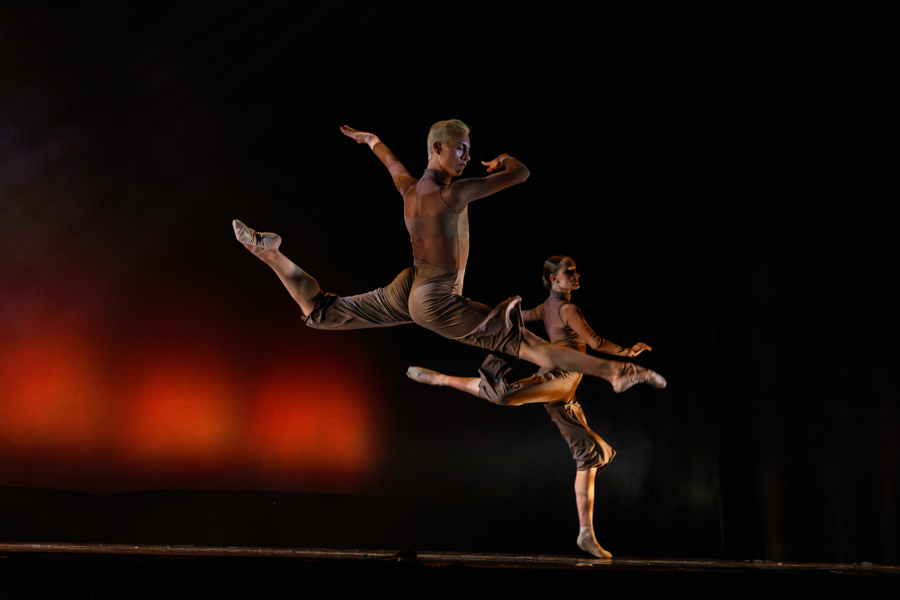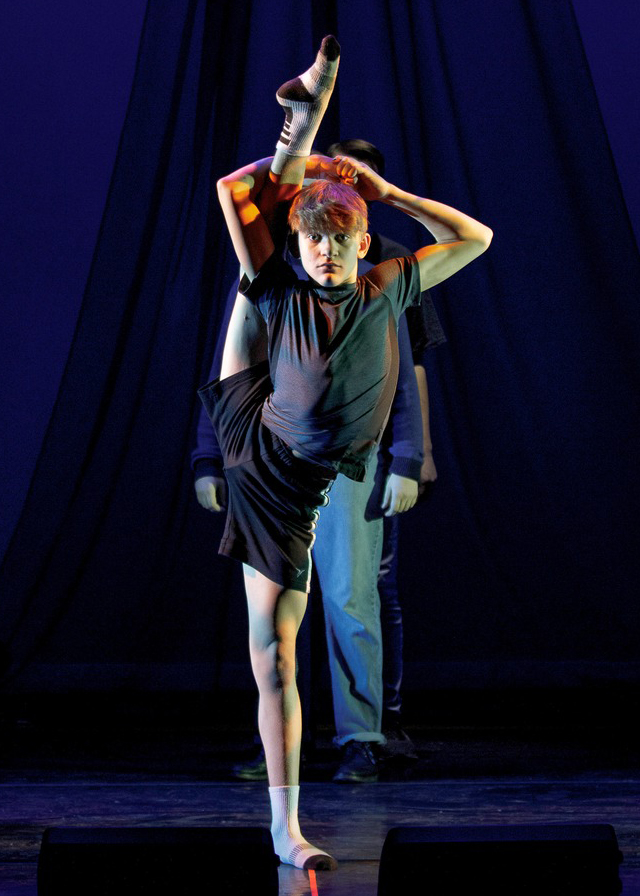 Learning Objectives:
Students will be able to perform movement from different dance techniques with attention to alignment, style, quality, weight and rhythm. Dancers are encouraged to express and share personal creativity through an understanding of anatomical and kinesthetic principles as they relate to alignment and expression. Students will use the body effectively as an instrument for performance with attention to areas including, but not limited to: range of motion, flexibility, strength and engagement with the imagination.
Artistic Expectations:
Perform and demonstrate the ability to create choreography for public presentation. Perform essential tasks in technical theatre in the areas of scenery, costumes, lighting of a dance production. Dancers will choreograph and organize original works.
Audition/ Portfolio requirements:
Dancers will be given a combination to perform, record themselves executing the choreography and submit for evaluation.
Required art courses and descriptions for your program:
All dance majors must take class and be proficient in Ballet, Jazz, Modern.
Opportunities/ Events:
Fall Play, Holiday Spectacular, Annual Gala, Spring Dance Concert, Spring Musical, Student Choreography Showcase, Art in The Park
Clubs/Service Organizations:
National Honor Society for Dance
Past Masterclasses:
Guest Instructors have joined us from the touring casts of Hamilton and The Lion King. We have also had the opportunity to have Slippery Rock University Dance Department work with our students.
Required Courses
*Students will be placed in Cores based on level and grade*
Grade 9
Intro to Dance (Exploratory)
Core 1 & 2 Jazz
Core 1, 2, & 3 Ballet/Modern
Grades 10 – 12
Core 1 & 2 Jazz
Core 1, 2, & 3 Ballet/Modern
Tracey Casciato | 412-646-1718 ext. 8039
Award-winning choreographer, Tracey Casciato is the head of the Dance Department here at Westinghouse Arts Academy. She has taught in the industry for over 30 years while co-owning/directing her own dance studio and competitive dance team.
Casciato is extremely well-versed in all styles of dance. While she currently teaches mostly juniors and seniors, you can find her observing and overseeing all dance classes, choreographing performances for school productions, or working at her studio, Studio G Dance Center. Tracey has taught dancers who have gone on to be professional dancers and performers for theme parks, cruise ships, and equity stages. Miss Tracey is overjoyed to be returning for her third year here at WAA!
Stephanie Tolbert-King | 412-646-1718 ext. 8039
Stephanie Tolbert-King has 13 years of professional dance training and 11 years of experience teaching and choreographing. She has training in a diversity of styles from modern to ballroom. She graduated from Eastern University with a BA in dance. Her teaching assistantship experience in higher education includes Temple University, Drexel University, and Eastern University. In 2013, she was awarded a full tuition scholarship from American Dance Festival, Durham, NC. Her choreography has been recognized by internationally renowned adjudicators at several American College Dance Festivals. Her choreography credits include Philadelphia and Wilmington Fringe Festivals, Kun-Yang Lin/Dancers present Inhale Performance Series (Philly), WAXworks (Brooklyn), Amalgamate Artist Series (Manhattan), American College Dance Festival (Penn State and Hofstra University), 7Midnights Physical Research (Manhattan), That Which Connects: Camden's Festival of Dance, and Ground for Sculpture (NJ). Stephanie has performed in pieces originally choreographed by Isadora Duncan, Michel Fokine and Dr. Kariamu Welsh. She choreographed/performed as a company member for 2 seasons with MM2 Modern Dance Company and Introspective Movement Project. She was Site Director and dance teacher in New Orleans for 3 years with Indigenous Pitch Dance Collective, as well as First Position Dance Arts and Academy of Social Dance (PA).
Stephanie was a full-time lead dance teacher at Success Academy Charter Schools, the largest and highest-performing charter school network in NYC. Her other dance teaching credits include The Harvey School, a private, college-preparatory school in Katonah, NY, Ridgefield School of Dance, and Conservatory of Dance, Wilton, CT. In 2020, she became the Dance Program Director at MVP Camp in Honesdale, PA, where she founded the dance program. Stephanie is the founder and artistic director of TK Dance Lab, a dance company and virtual platform that connects artists across area codes and uses dance to advocate for equity and social change. In 2021, Stephanie received a residency with Mignolo Arts in Metuchen, NJ, where she prepared and presented her full-length work, Algorithms, AI & The Machine. Stephanie is certified with the NAAADT (National Association of American African Dance Teachers) to teach Umfundalai, a contemporary African dance technique founded by Dr. Kariamu Welsh. Stephanie was also the Founding Dance Teacher at Catalyst Academy Charter School, where she founded the dance program, curated 5 arts showcases independently, developed a dance club for scholars with additional investment in dance as an art form, and provided scholars with quality dance education as part of their curriculum.
Stephanie is now a full-time dance faculty member at Westinghouse Arts Academy Charter School, where she is excited to be educating both dance majors and other arts majors in the dance department. Her current coursework includes Core 3 and Core 4 Ballet/Modern, Contemporary, Ballet, Tap, and Intro to Dance, and includes technique, choreography, composition, improvisational techniques, and performance. Stephanie's mission as an educator is to make world-class dance education more accessible and inclusive to all while maintaining the highest bar of excellence for her students.
Want to learn more, enroll or schedule a tour?