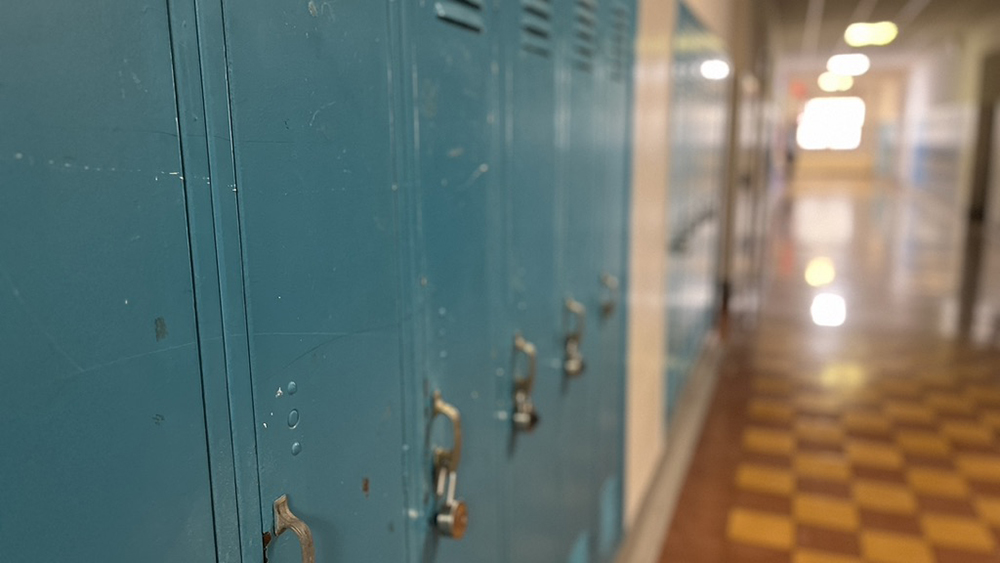 The WAA campus comprises two buildings: the Main WAA School building and the historic Westinghouse Castle. The Main Building is home to many of our Performing Arts facilities, including dance studios, rehearsal spaces, academic classrooms, and the WAA Theatre.
Westinghouse Castle houses many of WAA's Creative Arts classrooms, including a print studio, painting studios, digital labs, a darkroom, a photography studio, a film and television studio, a recording studio, and an Art Gallery for students to display their work. 
Together, these two buildings provide students with access to state-of-the-art facilities across a wide range of artistic disciplines. Whether you are interested in performing arts, visual arts, or digital media, you will find the resources you need to explore your passions and develop your talents.
When visiting our campus, please note that parking is available in the lot adjacent to the Main Building. We also ask that visitors respect the historic nature of the Westinghouse Castle and refrain from entering any areas marked as off-limits.
If you are visiting Westinghouse Arts Academy for the first time, please refer to the parking map to help you find the right location.
If you are looking for the main office, you can find it under the blue awning in the parking lot off Marguerite Ave, located between the Castle and Main Building.
If you are attending an event at the theatre, there are several free parking options available nearby. You can park in one of three parking lots on the Westinghouse Arts campus or find street parking in the area. Handicap spaces are available in front of the theatre entrance for those who need them.
If you are attending an event at the Castle, please park in Lot A or B.  Thank you for helping us to maintain a safe and welcoming environment for all.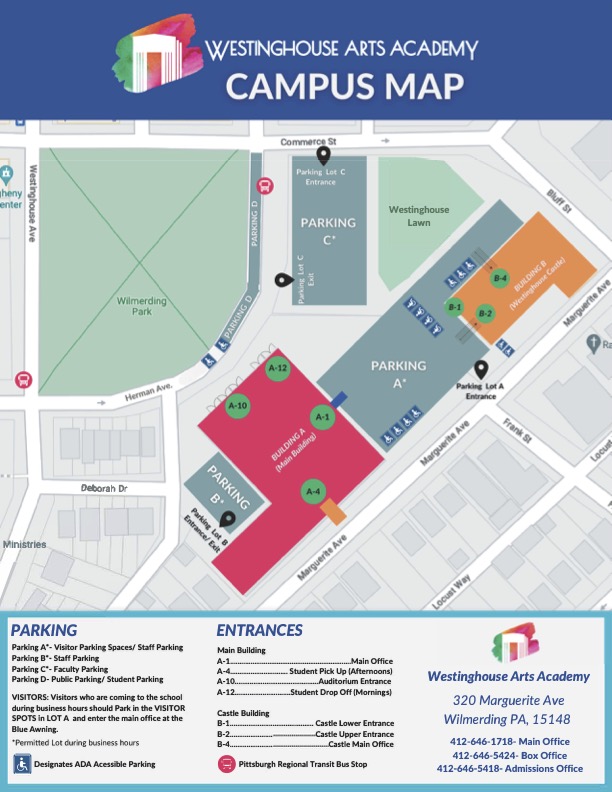 Want to learn more, enroll or schedule a tour?