The award winning Musical Theatre program at Westinghouse Arts cultivates the inspired performing artist in the areas of acting, voice, dance, technical theatre, and music literacy. Through guided exploration, technique-focused coursework, and progressive instructional techniques, Musical Theatre students cultivate their skills and talents to prepare for their postsecondary and professional goals. Industry standard practices are observed and instruction is delivered in a student-centered manner. Students graduating from this program will be provided the tools they need to succeed in the fast paced, ever changing industry of Musical Theatre!
The Musical Theatre program at Westinghouse Arts Academy is a vibrant and exciting experience for students interested in pursuing a career in the performing arts. Our program combines intensive training in acting, singing, and dancing with the opportunity to participate in fully-staged musical productions.
Students in the MT program take specialized classes in voice, dance, and acting techniques, as well as participate in rehearsals for the school's many performance opportunities. In addition to rehearsals, students also have the opportunity to participate in workshops and masterclasses with industry professionals, giving them valuable insight and hands-on experience.
At Westinghouse Arts Academy, we believe that Musical Theatre is a collaborative art form, and our program reflects this belief. Students work closely with each other and with other departments to bring their work to life, developing strong teamwork and communication skills in the process.
From auditions to opening night, students are involved in every step of the production process, gaining valuable experience in all aspects of theatre production. Classes explore human and social conditions, performance skills, audition technique, text analysis, musical theatre history, culture, and the concepts of community teamwork through the performing arts.
Not only does the Musical Theatre program strive to turn out the next generation of performing artists, we also believe in fostering the next generation of theatre creatives and educators! Student leadership roles such as assistant directors, choreographers, dance captains, and stage managers are available to our students looking to explore leadership opportunities within the arts. These students work closely with their professional overstudies as active participants in the production and creative processes. Not only does this provide excellent tutelage for our aspiring theatre creatives but these experiences make for incredible additions to our student's growing artistic portfolios for future jobs or admittance into their postsecondary program of choice.
At WAA, students' educational experiences don't stop when the school year is over! Our three-week-long Summer Musical Theatre Intensive gives our students and students in the greater Pittsburgh region an opportunity to continue working towards their artistic goals in a fun and enjoyable way! During the intensive, students will take part in classes in all of the core concepts of performance, take masterclasses from Broadway and industry professionals, as well as rehearse and mount a fully produced musical.
Studying Musical Theatre helps develop transferable skills: creativity, leadership, responsibility, analytical and critical thinking, self-confidence, attention to detail, discipline, and perseverance; all of which are highly desirable in today's competitive job market. The Musical Theatre program at Westinghouse Arts Academy is a challenging and rewarding experience that provides students with the skills and tools they need to succeed in the competitive world of the performing arts.
Learning Objectives:
Develop vocal technique, including control, resonance, and interpretation.

Enhance acting skills through character development, script analysis, and

scene work.

Build stage presence, performance confidence and stagecraft.

Develop teamwork, collaboration and communication skills in ensemble

performances.

Expand knowledge of musical theater history, styles, and cultural context.

Learn effective audition techniques and strategies.

Increase physical and emotional flexibility and control for stage

performance.

Collaborate with peers and develop teamwork skills for musical theater

productions.

Foster a positive and supportive ensemble environment through rehearsals

and performances.

Increase understanding of musical theater repertoire and musical theater genres.

Develop critical thinking skills to evaluate and analyze musical theater

productions.

Cultivate creativity and individuality in self-expression and interpretation.

Improve musical interpretation and storytelling through song.

Develop stage combat skills and stage safety awareness.

Expand knowledge of musical theater production including design, costumes, lighting, sound, and stage management.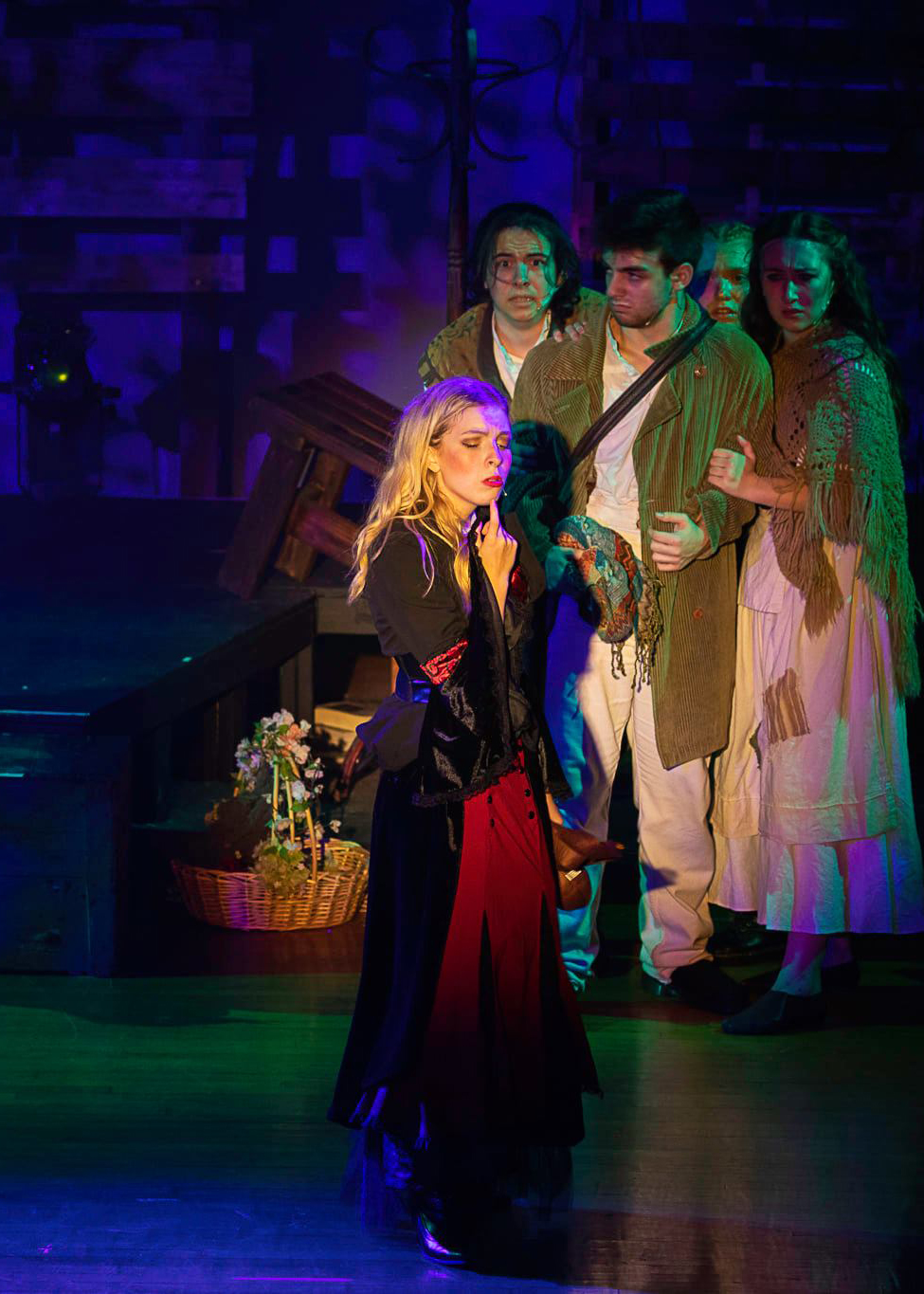 Artistic Expectations:
Students seeking admission to the musical theatre program should:
Display a sincere want to gain a deeper understanding of the American Musical Theatre.

Demonstrate a desire to improve their technique and ability.

Commit themselves to behave in a manner consistent with professionalism.

Be willing to make big mistakes….and make a concerted effort to fix them.

Support their peers on-stage, behind the scenes, and in the classroom.

Be willing to take corrections on technique and material. We always have more to learn, be a forever student!

Know how to respect peers, instructors, materials, and facilities.

Be willing to explore new pathways of discovering your art.

Be prepared to work equally as hard on their academic success.
Audition/Portfolio Requirements:
Please refer to the linked Google document for Audition requirements for the Musical Theatre program at Westinghouse Arts.
Opportunities/Events:
Musical Theatre Practicum (Fall- MT Majors only)

Spring Musical

Fall Play

Gala Performance

Monthly Performing Arts Studio Class

Summer Musical Theatre Intensive
Nicholas Lenz | 412-646-1718 Ext. 8041
With nearly two decades of unwavering commitment to Musical Theatre, Mr. Lenz's journey has been marked by excellence, innovation, and an unyielding dedication to fostering inclusive artistic spaces. His journey in Musical Theatre began in Pittsburgh, where he trained and performed with institutions like Pittsburgh Musical Theatre and Stage Right! School for the Performing Arts. His quest for artistic excellence led him to Shenandoah Conservatory of Shenandoah University, where he graduated with a Bachelor of Fine Arts in Musical Theatre. Currently, he is diligently pursuing a Master of Education in Advanced Teaching from the University of the People, further solidifying his commitment to the craft of education.
All grade levels must take Musical Theatre Fundamental Techniques I (Exploratory). Musical Theatre Advanced Techniques I & II are available for Grades 10 – 12.
Grades 9 & 10 are required to take Intro to Acting OR Acting I.
Grade 11
Musical Theatre Practicum
Grade 12
Acting II OR Acting III
Intro to piano
Musical Theatre Senior Capstone Performance
Past Masterclasses:
Performers
Jenn Collela – Tony Award Nominee (Come from Away, Chaplin, If/Then)

Christy Altimore – Broadway Actor (Anastasia, Spring Awakening, Mama Mia)

Caitlin Kinnunen – Broadway Actor (The Prom, Spring Awakening)

Matt Gumley – Broadway Actor (Elf: The Musical, The Addams Family, Beauty and the Beast, Mary Poppins)

Scout Backus – Broadway Actor – (To Kill a Mockingbird)

Davis Wayne – Broadway Actor (Hadestown)

Jordan Leigh McKaskill – Touring Actor (Book of Mormon, Punk Rock Girl, Jagged Little Pill)

Savannah Bruno – Amusement Park Entertainer – (RWS & Associates
Educators
Rick Edinger – Program Coordinator: Musical Theatre – Carnegie Mellon University

Aaron Galligan – Stirele – Musical Theatre Department Head – Slippery Rock University

David Skeele – Professor of Acting – Slippery Rock University

Daina Griffith – Actor and Coach – Griffith Coaching Acting Studio

Dr. Bill Crawford – Psychiatrist and author specializing in empowering young artists.

Chrisala Brown – West African/Diaspora Dance

Ben Pimmental – Recent Cincinnati Conservatory of Music Graduate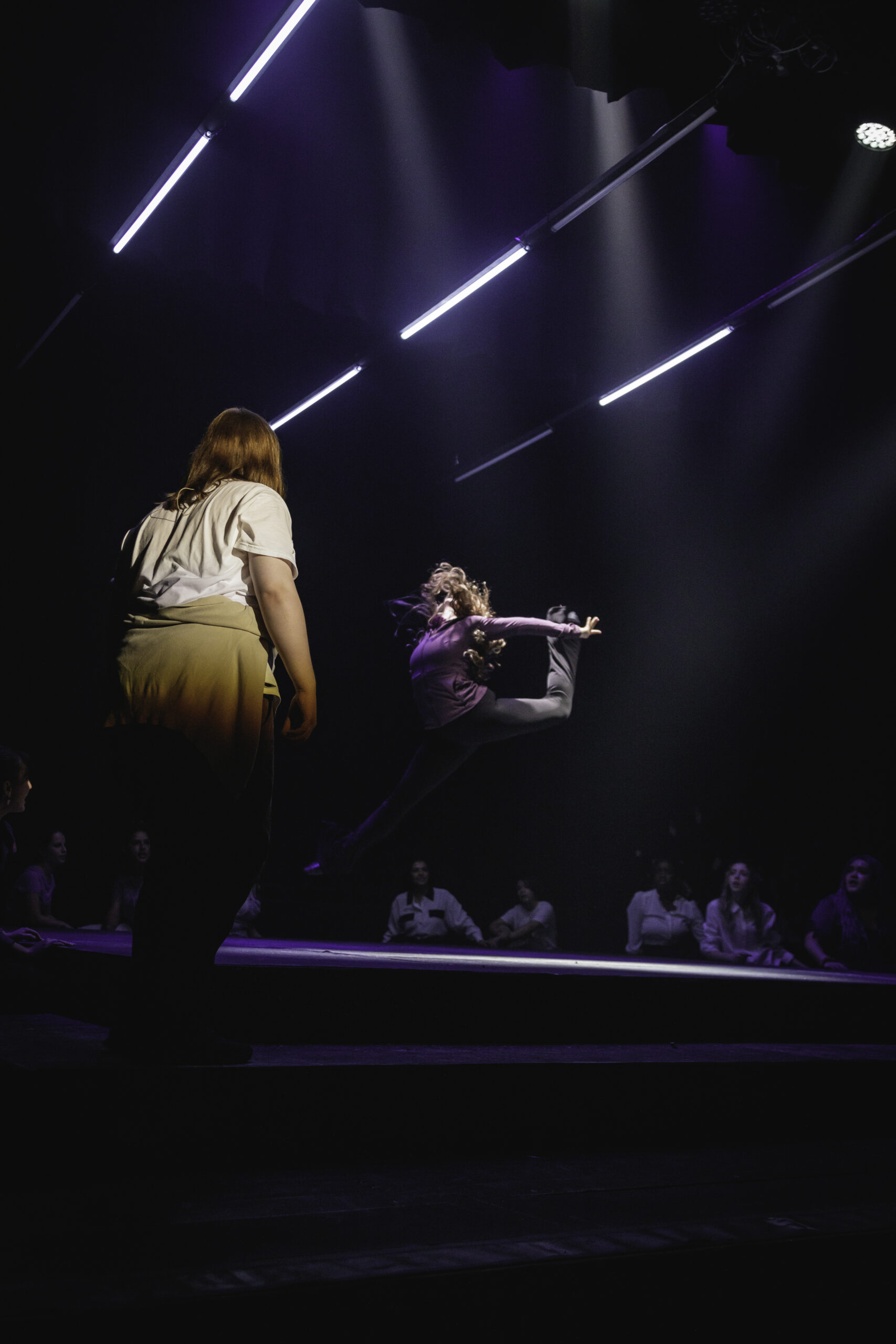 Achievements & Recognition
Gene Kelly Awards 2022 – The 25th Annual Putnam County Spelling Bee
–  Best Musical (Won!)
–  Best Scenic Design (Won!)
–  Best Costume Design (Won!)
–  Best Lighting Design (Won!)
–  Best Vocal Ensemble (Won!)
–  Best Dance Ensemble (Won!)
Along with the many performing opportunities offered to our students, those participating in the spring musical have the unique and distinguished experience of performing for the Gene Kelly Awards for Excellence in High School Musical Theatre! Since Westinghouse started participating in 2017, we have received over twenty GKA nominations! In 2022, After being nominated for ten awards WAA took home six wins including best musical, best vocal ensemble, and best dance ensemble giving us the most wins of the evening! While the GKAs are a competition, it is viewed by our community as a celebration of high school musical theatre.
Want to learn more, enroll or schedule a tour?