Westinghouse Arts Academy Statement of Diversity & Inclusion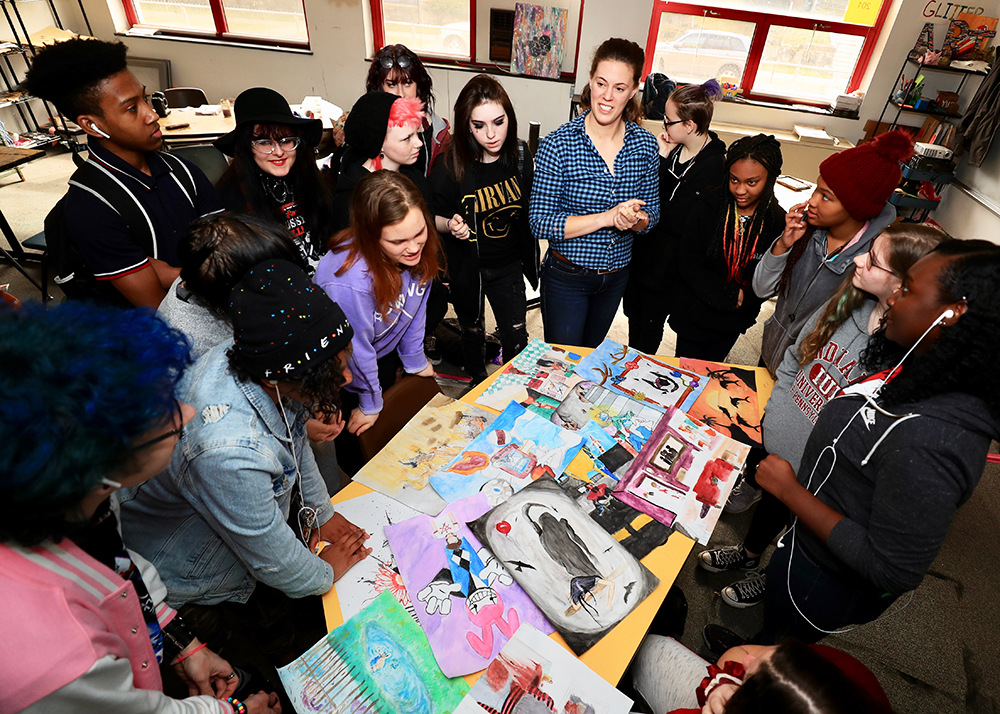 At Westinghouse Arts Academy, we believe that diversity and inclusion are essential to a vibrant learning community. We are committed to creating an environment where all students, faculty, and staff feel respected, valued, and included, regardless of their race, ethnicity, national origin, gender identity, sexual orientation, socio-economic background, religion, ability, or any other aspect of their identity.
We recognize that our differences are a source of strength, and we celebrate the unique perspectives, experiences, and talents that each individual brings to our community. We strive to promote equity and social justice, and to create a culture of empathy, understanding, and mutual respect.
As an arts academy, we are especially mindful of the power of the arts to reflect and amplify diverse voices and perspectives. We are committed to fostering a curriculum and programming that reflects the diversity of our community and the world, and that provides opportunities for all students to explore their own identities and express themselves authentically.
We understand that building a truly inclusive community requires ongoing effort and reflection, and we are dedicated to continually learning and growing in our understanding of diversity and inclusion. We invite all members of our community to join us in this important work.
Want to learn more, enroll or schedule a tour?